04/26/2022
Telguard's latest innovations featuring new, reliable technology: the TG-7FS 5g LTE-M and the TG-7FE Dual Path commercial fire alarm communicators.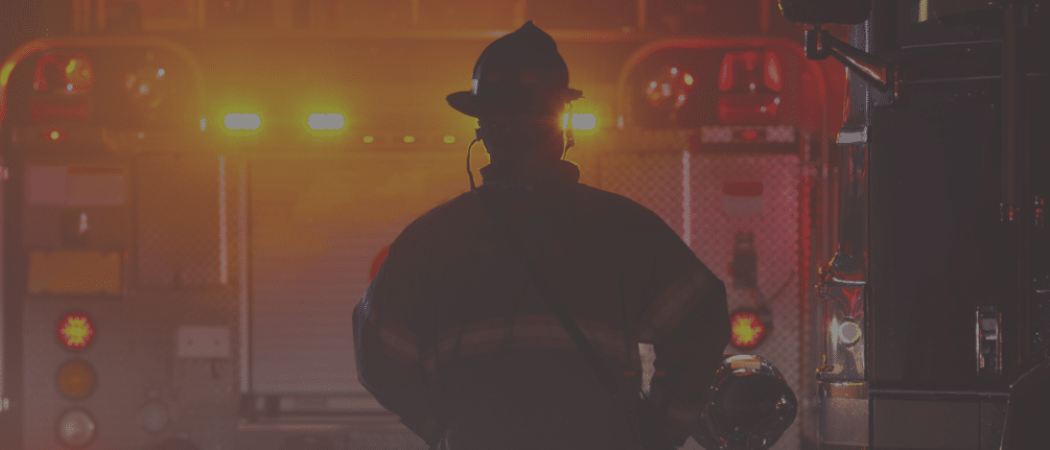 Telguard puts nearly four decades of alarm communications expertise into every fire alarm communicator we produce. For almost a decade, Telguard was known in the commercial fire space for the TG-7FS communicator, but in 2022, we have five different UL864 (ULC S559) Listed commercial fire products. We've transitioned into newer, better technology with these two featured products—one completely new and the other an upgraded replacement providing you and your customers with more choices and highly configurable options to meet your needs and the requirements of your AHJ.
As a leader in the industry, Telguard believes that cellular communication is better for fire alarm signal transmission than landlines. All our communicators use LTE-M bands for 4G and 5G network compatibility, better in-building penetration, and longest product life. On average, cellular monitoring costs the customer significantly less than dedicated landlines while providing a more reliable solution.
In the commercial fire industry, some applications require two communication pathways. Although two traditional landlines can satisfy this requirement, one can also be replaced with a cellular pathway as an alternate path, primary or secondary. Even if cellular is only used for the one pathway, there's significant savings because of the cost differences between commercial landlines and cellular communication. Another option is to use a dual path communicator which provides the requirement for two pathways and a simple clean installation.
An important benefit with our communicators is that you can standardize on one communicator for any panel, regardless of the brand. Telguard's communicators—which meet all UL864 (ULC S559) requirements—can also be configured several different ways to give the customer the greatest flexibility: as sole, primary, backup, or dual communication pathways.
TG-7FS: Commercial Cellular Fire Alarm Communicator for LTE-M Networks
As the leader in universal cellular fire alarm communicators, the TG-7FS has long been Telguard's flagship product but now we've upgraded it with newer technology and have improved it with a slight adjustment. Using LTE-M cellular networks, the TG-7FS transmits alarm signals from the fire panel to the designated monitoring station. Previously, the TG-7FS needed to have its own battery because it wasn't compatible to be powered right off the fire panel. To install it, the customer would have to find, or hire an electrician to install an outlet, which must meet several requirements.
Based on this customer feedback, Telguard saw the opportunity to make improvements and change the input power management on the TG-7FS while transitioning to the new technology of 5G LTE-M. This improved version of the TG-7FS accepts 12/24 VDC power source, which allows it to be directly powered off the panel. With the battery backup on the panel, the customer won't have to worry about changing out a second battery every couple of years. Our universal communicators work with every panel, every time, and they work with alarm formats that other communicators don't.
For existing commercial fire alarm installations, all landlines can be swapped for the TG-7FS as the sole pathway because it can signal any service disruption to the central station in 5 to 60 minutes (or 180 seconds for Canada), depending on the requirements in your jurisdiction. It can also be installed as a backup pathway first and then upgraded to a sole communication pathway later.
Check out the additional benefits and data specifications for our
TG-7FS Commercial Cellular Fire Alarm Communicator for LTE-M Networks
.
TG-7FE: Dual Path Internet and 5G LTE-M Commercial Fire Alarm Communicator
Part of the full line of Telguard universal fire communicators, the TG-7FE is a dual path which means that it offers two communication pathways to reliably transmit signals: a wired LAN connection to the internet and 5G LTE-M cellular. The TG-7FS is more cost-effective than two landlines with its sole cellular pathway option but the TG-7FE is even more reliable and offers more savings for the customer with its dual path. It can either power directly from the fire panel's 12/24 VDC auxiliary power supply or via an included plug-in transformer.
The dual path option also gives the customer more flexibility as a solution to their unique situation because either path can be designated as the primary pathway at any time. If the internet in the area is less reliable, cellular can be the primary pathway. If internet is a reliable communication path, the customer can choose internet as primary, with cellular as the secondary pathway for an even more economical solution.
For the commercial fire industry, Telguard believes that cellular is best but we also recognize that broadband connectivity and internet access are readily available at most sites so there's no reason why customers can't use them as a level of redundancy. And because data consumption is minimal, the customer can use the same internet that they already have in their building, warehouse, or apartment complex which helps with the ease of installation. Having two separate, independent lines that don't rely on expensive, less-reliable, traditional landlines is a huge cost-saving aspect that fire integrators can highlight to make the TG-7FE an easier sell to customers.
Learn more about our
TG-7FE Dual Path Internet and 5G LTE-M Commercial Fire Alarm Communicator
.
When it comes to fire alarm communicators, Telguard is unrivaled. By utilizing customer feedback and ensuring that the newer technology meets our high standards of quality and uptime, we're always innovating to give you more improved and cost-effective options. Please
contact
our Telguard team if you have any questions about the new TG-7FS or the improved TG-7FE commercial fire alarm communicator.